Dt. Gurleen kaur is a passionate professional with 8 years of experience in healthcare, wellness and FMCG industry. She has worked with various specialist like Gynaecologists, Dermatologist, Bariatric surgeon, liposuction surgeon, Physician, wellness clinics, Organic industry
She is the third generation serving society. She believes in " Kirat Karo" which is one of the 3 pillars of Sikhism. This means to earn an honest, pure and dedicated living by exercising ones' god- given skills, abilities, talents and hard labour for the benefit and improvement of the individual, their family, and society at large. She treats every client with the same amount of care and focus. The idea is to serve humanely, showing benevolence in all our efforts. After all, the foundation of any service is to serve humanity to the best of one's ability. BA, PGED in Strategic Management and leadership, University of Gloucestershire, London, DDHN, DNHE, a National Nutrition brand ambassador of NNHSA. 4 times awarded as a best dietician in Delhi NCR. She is a lifestyle modification coach who educates and guides her clients how to maintain balance between work, physical health, mental health and favourite food. She believes in holistic way to stay healthy and fit.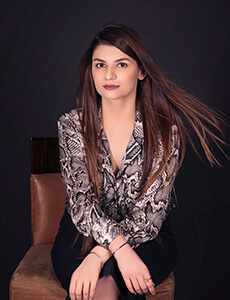 Dt. Gurleen Kaur is the visionary behind Diet Chemistry, a distinctive concept that transcends the conventional notion of a diet clinic. Kaur's core belief centers on the diverse composition of foods and how they uniquely interact with individual bodies. This philosophy is encapsulated in the name:
DIET + CHEMISTRY = Tailoring the ideal food combination for each person. It's not a short-term diet; it's a long-term lifestyle transformation.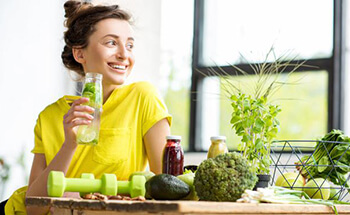 Diet Chemistry revolves around the intrinsic connection between food and individuality. Kaur crafts diets by meticulously considering physiological and psychological factors, lifestyle, and, importantly, personal preferences and moods. Her guidance extends to achieving a balance between indulgent treats and nourishing foods for sustaining daily activities, without resorting to extravagant plans.
Avoiding the allure of extravagant diet plans, Dt. Gurleen Kaur dives deep into the root causes of health concerns while simultaneously addressing their symptoms. She delves into the 'whys': Why is weight gain occurring? Why are hormones imbalanced? Why is blood pressure fluctuating? Why are skin issues, like acne, surfacing? She emphasizes fat loss, acknowledging that our body comprises muscle mass, water, and bone weight, not just fat.
Clients receive education on maintaining equilibrium between work, physical and mental health, and personal food preferences. The focus is on natural weight loss to prevent rebound effects like hair loss, dull skin, or nutritional deficiencies.
Kaur offers full support, maintaining direct communication with all clients and patients, ensuring lasting results.
Diet Chemistry's mission is to empower individuals with personalised nutrition solutions, fostering lasting well-being by guiding them toward sustainable lifestyle changes through tailored food combinations aligned with their unique body chemistry.
At Diet Chemistry, our vision is to create a world where every person's dietary needs are met precisely and compassionately, revolutionising nutrition approaches by promoting comprehensive understanding of the food-individual connection, ultimately guiding individuals toward healthier lives through informed choices and balanced nutrition practices.
Diet Chemistry's philosophy is rooted in recognising the intricate link between food and individual uniqueness, prioritising the investigation of root causes while addressing symptoms like weight gain, hormonal imbalances, blood pressure fluctuations, and skin issues. Our focus is on healthy fat loss, considering the body's diverse composition and educating clients to achieve balance between professional commitments, physical and mental well-being, and personal dietary preferences for natural weight loss and long-lasting results with unwavering support and direct communication.
Skinnovation Clinics, Gujranwala Town

– Dr. Rajat Gupta, Liposuction Surgeon
– Dr. Anil Ganju, Dermatologist
– Dr. R.P. Gupta, Dermatologist
– Dr. Sumit Gupta, Dermatologist

Dermaworld, Rajouri Garden & Rajinder Nagar

– Dr Rohit Batra, Dermatologist

DGOC, Patel Nagar
Dr Vivek Bindal, Bariatric Surgeon

Diet Chemistry, Karampura
Sama Hospital, Siri Fort Road
Skin Plus, Hauz Khas

Dr DM Mahajan, Dermatologist

Pachouli Wellness Clinic – HoD Slimming
Medstar Hospital, Meera Bagh

Dr. PV Kailey, Orthopedic Surgeon
JAIVIC Organics

Designation: Strategic Analyst & Nutritionist

Pachouli Wellness Clinics

Designation: Head Of Slimming Department

VLCC, Gurugram
 
Weight & Obesity Management
Weight Gain
Metabolic Disorders like PCOD/Thyroid
Cardiovascular Diseases
Hypertension
Pre-Diabetes Type1, Type2 & Gestational Diabetes Mellitus
Gastrointestinal Disorders
Pregnancy, Postpartum Care, Lactation
Arthritis, Osteoporosis
Women Health – Hormonal Imbalance, Pre-Menopause, Menopause
Stress, Anxiety, Depression
Weight Maintenance
Child Obesity
Balanced Diet
Diet for Night Shifters
Pre – Post Liposuction/ Pre – Post Bariatric Surgery
PER – Post IVF Procedure
Lifestyle Modification
India's most prominent and best Dietician & Nutritionist in Delhi, NCR 2016 by Dr. Harsh Vardha
National Nutrition award for Metabolic disorder and Nutrition Consultant in Delhi, NCR 2016 by NNHSA
National Nutrition Ambassador of Nutrition and Natural Health sciences association NNHSA, 2018 & 2021
National Health award, NNHSA 2020
 
Client's Testimonial
[vc_raw_html]JTNDaWZyYW1lJTIwd2lkdGglM0QlMjIxMDAlMjUlMjIlMjBoZWlnaHQlM0QlMjIzNTBweCUyMiUyMHNyYyUzRCUyMmh0dHBzJTNBJTJGJTJGd3d3LnlvdXR1YmUuY29tJTJGZW1iZWQlMkZBdUM1X0NtcWJBVSUzRnJlbCUzRDAlMjIlMjB0aXRsZSUzRCUyMllvdVR1YmUlMjB2aWRlbyUyMHBsYXllciUyMiUyMGZyYW1lYm9yZGVyJTNEJTIyMCUyMiUyMGFsbG93JTNEJTIyYWNjZWxlcm9tZXRlciUzQiUyMGF1dG9wbGF5JTNCJTIwY2xpcGJvYXJkLXdyaXRlJTNCJTIwZW5jcnlwdGVkLW1lZGlhJTNCJTIwZ3lyb3Njb3BlJTNCJTIwcGljdHVyZS1pbi1waWN0dXJlJTIyJTIwYWxsb3dmdWxsc2NyZWVuJTNFJTNDJTJGaWZyYW1lJTNF[/vc_raw_html][vc_raw_html]JTNDaWZyYW1lJTIwd2lkdGglM0QlMjIxMDAlMjUlMjIlMjBoZWlnaHQlM0QlMjIzNTBweCUyMiUyMHNyYyUzRCUyMmh0dHBzJTNBJTJGJTJGd3d3LnlvdXR1YmUuY29tJTJGZW1iZWQlMkZZaGtTbzJxcFRCSSUzRnJlbCUzRDAlMjIlMjB0aXRsZSUzRCUyMllvdVR1YmUlMjB2aWRlbyUyMHBsYXllciUyMiUyMGZyYW1lYm9yZGVyJTNEJTIyMCUyMiUyMGFsbG93JTNEJTIyYWNjZWxlcm9tZXRlciUzQiUyMGF1dG9wbGF5JTNCJTIwY2xpcGJvYXJkLXdyaXRlJTNCJTIwZW5jcnlwdGVkLW1lZGlhJTNCJTIwZ3lyb3Njb3BlJTNCJTIwcGljdHVyZS1pbi1waWN0dXJlJTIyJTIwYWxsb3dmdWxsc2NyZWVuJTNFJTNDJTJGaWZyYW1lJTNF[/vc_raw_html][vc_raw_html]JTNDaWZyYW1lJTIwd2lkdGglM0QlMjIxMDAlMjUlMjIlMjBoZWlnaHQlM0QlMjIzNTBweCUyMiUyMHNyYyUzRCUyMmh0dHBzJTNBJTJGJTJGd3d3LnlvdXR1YmUuY29tJTJGZW1iZWQlMkYtaFN0cGlnOTc1ZyUzRnJlbCUzRDAlMjIlMjB0aXRsZSUzRCUyMllvdVR1YmUlMjB2aWRlbyUyMHBsYXllciUyMiUyMGZyYW1lYm9yZGVyJTNEJTIyMCUyMiUyMGFsbG93JTNEJTIyYWNjZWxlcm9tZXRlciUzQiUyMGF1dG9wbGF5JTNCJTIwY2xpcGJvYXJkLXdyaXRlJTNCJTIwZW5jcnlwdGVkLW1lZGlhJTNCJTIwZ3lyb3Njb3BlJTNCJTIwcGljdHVyZS1pbi1waWN0dXJlJTIyJTIwYWxsb3dmdWxsc2NyZWVuJTNFJTNDJTJGaWZyYW1lJTNF[/vc_raw_html]